High Temperature Rope Seal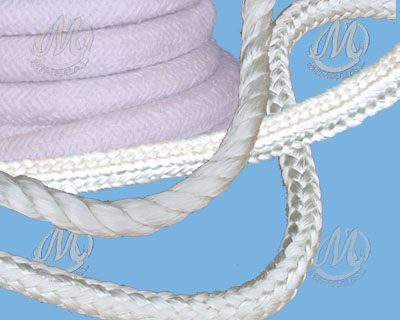 Minseal carries a full line of high temperature rope seal products. Our MinGlas® fiberglass rope is made of high quality special selected E-glass or C-glass materials for continuous operating temperature up to 1000°F (540°C). Our CeraTex® ceramic fiber rope is made with alumino-silicate ceramic fiber for continuous operating temperature up to 1800°F (980°C) and maximum temperature 2300°F (1260°C).
The CeraTex® and MinGlas® brands are the most trusted names for various high temperature applications, which include: door rope seal for boilers, ovens and stoves; rope gasket, insulation, drawstring, wicking and many other high temperature applications. The rope construction includes twist, knit, round braid, and square braid. These constructions provide needed soft or firm texture suitable for different application requirements.
---
Sub-category Styles: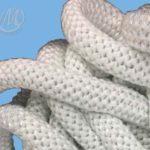 MinGlas® 3355 Fiberglass Knitted Rope is made from high temperature texturized E-glass fiberglass yarn. The rope has a knitted structure, medium density, flexible and elastic. The rope is designed as gasket or seal for various industrial applications. >> go to the page
---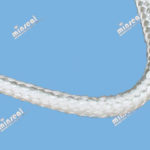 Fiberglass round braided rope is made with high temperature texturized fiberglass yarn, round braid structure with a medium-high density. >> go to the page
---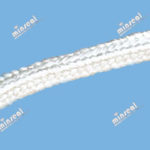 Fiberglass square braided rope is made with high temperature texturized fiberglass yarn, firm square braid structure. >> go to the page
---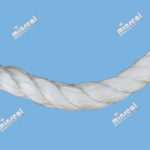 Fiberglass twisted rope is made with high temperature texturized fiberglass yarn, multi-strand twisted structure. >> go to the page
---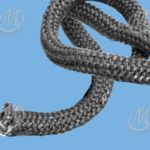 MinGlas® 3357 Graphite Coated Fiberglass Rope is made from high temperature texturized E-glass fiberglass yarn. The rope has a knitted structure, medium density, flexible and elastic. Graphite coating provides the rope with a dry lubrication. The rope is designed as gasket or seal for various industrial applications. >> go to the page
---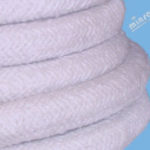 CeraTex® 3150 Ceramic Fiber Round Braided Rope is made with high temperature ceramic fiber yarn reinforced with fiberglass filament carrier,  round braid structure. The product is white and odorless, suitable for high temperature applications up to 2300°F. >> go to the page
---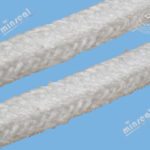 CeraTex® 3140 Ceramic Fiber Square Braided Rope is made with high temperature ceramic fiber yarn reinforced with fiberglass filament carrier,  square braid structure. The product is white and odorless, suitable for high temperature applications up to 2300°F. >> go to the page
---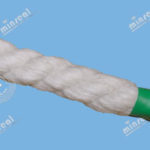 CeraTex® 3130 Ceramic Fiber Twisted Rope is made with high temperature ceramic fiber yarn, reinforced with fiberglass filament carrier, multi-strand twisted. The product is white and odorless, suitable for high temperature applications up to 2300°F.

>> go to the page
---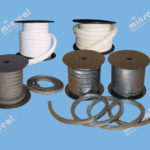 Braided Mechanical Compression Packing(BMCP), or simply Compression Packing, is a soft, pliant and resilient special shaped rope material, braided with various filaments or yarns, configured for inserting into an annular space, gland or stuffing box to seal a rotary, reciprocating or static mechanical device such as a pump or  valve. Compression Packing is also commonly known as packing, braided packing, mechanical packing, pump gland packing, valve stem packing, rope packing. >> go to the page
---