The Advantages of Having Ceramic Fiber Paper in Your Corner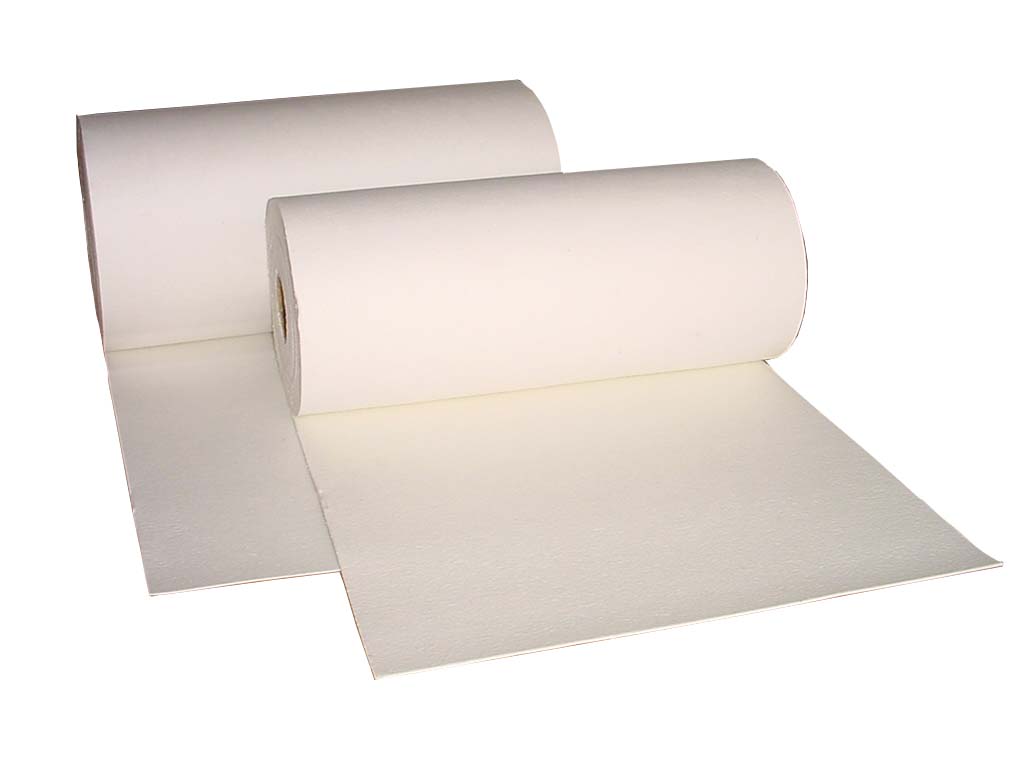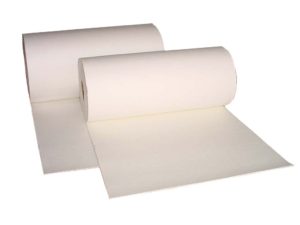 Ceramic fiber paper is a must-have for those who work in the manufacturing industry. It's a type of the high temperature insulated paper that's integral to many manufacturing functions. For one thing, ceramic fiber paper has a huge variety of applications — whether it's protecting gaskets (like rope gaskets) from high temperatures or providing insulation — and there's a range of grades and thermal conductivity, depending on what's needed. If you're looking to purchase ceramic fiber paper, we're your best bet — we'll discuss some of the benefits and applications that you might not have expected out of this material and what you should expect when ordering and handling it. 
The Basics of Ceramic Fiber Paper
The primary hallmarks of the paper are that it's white and odorless, made from alumnio-silicate fiber and put through a fiber washing process. It's perfect for high temperature applications up to about 2300 degrees Fahrenheit, though some grades can withstand 2600 degrees Fahrenheit.
Some paper is also made with the use of organic binders — this is typically done when a greater strength is needed or organic burnout won't work well for the application the paper is needed in.
What are Some of the Benefits of Using Ceramic Fiber Paper?
One of the major benefits of using ceramic fiber paper is that it has a low thermal conductivity and doesn't store much heat. It's also thermal shock resistant and is resistant to most chemicals, which means it has a low corrosion rate. It's great if you're looking to die-cut or use automatic stamping and has a high dielectric strength as well.
Another benefit to this type of paper is that it's lightweight and uniform in its structure, which makes it a great type of insulation. It's also flexible and fire-resistant!
What Can Ceramic Fiber Paper Be Used For?
This type of paper is most often used in insulation, heat seals, gaskets, lining, and stamping applications.
Insulation
It's excellent in providing thermal and electrical insulation, refractory backup insulation, or insulating mufflers in vehicles. For high temperature or pressure applications, like ceramic or glass melting, furnaces, kilns, boilers, electrical insulation, and so forth, as well as aerospace purposes, ceramic fiber paper is integral to providing insulation, linings, gaskets, and seals.
Linings
This paper can be used as a backup lining, hot top lining, or parting plane in a refractory lining, or be used as a lining for slumping.
Heat Shielding
For automotive and aerospace purposes, it can provide heat shielding functions and protect against fire, spark, or molten metal.
Gaskets
Ceramic fiber paper can also help with metal clad brick gaskets or for any high temperature applications.
Miscellaneous
As mentioned above, it's also useful for die-cuts and automatic stamping, filtering high temperatures, or wrapping pipes or metal castings that are at a high temperature.
As demonstrated above, it's a very versatile material and one that's excellent to have on hand, regardless of the industry.
How Can I Order It?
Just like with about anything these days, there are a couple different ways to order. If you'd prefer to go in person and consult with a sales representative, there's likely local distributors in your area who carry it and can assist you. However, it's also possible to order it online — this can be especially useful if you need regular shipments or you're placing a particularly large order. Some manufacturers may also offer a discount if you get a large amount.
Most companies will also have a website where you can see what types of ceramic paper fiber they're offering, its specs and properties, and the price, ahead of time.
It is worth noting, however, that handling ceramic fiber paper does require protective gear. Gloves, cloths, and a mask should all be engaged when handling it and you should think about dust control measures as well.
Don't be without this versatile and important material today — find out what type of ceramic fiber paper you need!